Please click on the floor to see the project with all the flats on that floor.
Available
Reserved
Not Available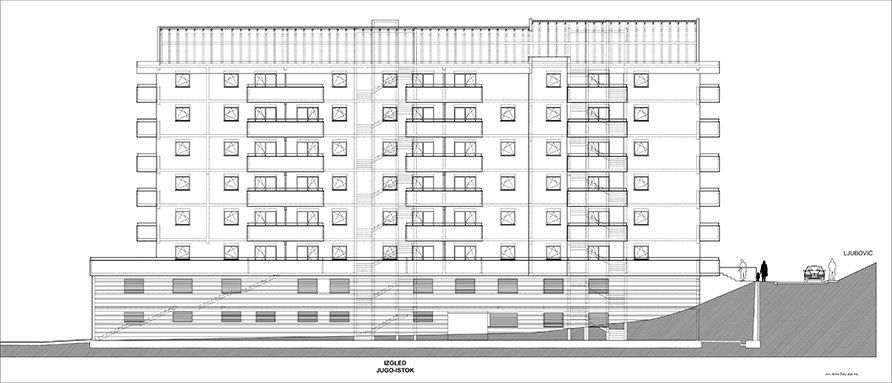 Modern building, East Side, is located in one of the most beautiful parts of the city. It is tucked away along the intact nature of the Ljubovic hill, only ten minutes from the city center and the old town of Podgorica, Stara Varos, which still preserves the spirit of past times.
Very attractive location meets the highest standards of comfortable housing. The excellent connection with the roads leading to the other parts of the city, the immediate vicinity of kindergartens, primary and secondary schools as well as all other contents make the East Side extremely comfortable and practical for the life of all generations.
When designing the East Side, it is necessary to make sure that the needs of even the most demanding users are met, and make it more pleasant to stay. The building was built of top-quality materials with a special accent on the quality of works in all stages of construction.
Eeast Side consists of a ground floor, which represents the business part of the building, along with five more floors. One-room, two-bedroom and three-bedroom apartments are offered in structure. Any future resident of East Side has the option of buying a garage in the building.
Luxuriously furnished apartments, modern design and top quality, especially original architectural solutions, guarantees that East Side is the right choice for you.
The building is equipped with:
- demit facade
- Ground floor
- PVC doors and windows
- blind door
- first class parquet and ceramics
- sanitary facilities of famous manufacturers
- hollows of travertine stone